← Back to portfolio
The Thing Is, I Still Choke on the Word 'Memoir'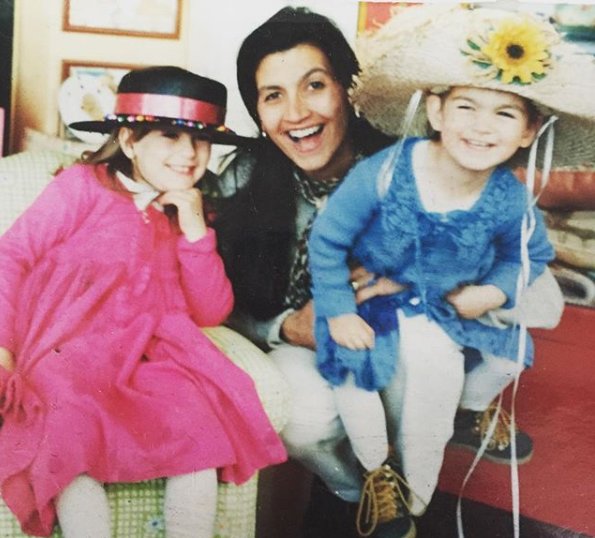 I'm a few days away from the Johannesburg launch of my first book, Things Even González Can't Fix, and I'm a little bit shook, to say the least.
In June of last year, after stalking writer and publisher Melinda Ferguson on Facebook for hours on end, I emailed her asking if there was room in her next Joburg writing course. 
I did this because a) I devoured her debut book, Smacked, over two days a few years ago and thought she was absolutely amazing and b) because hers was the cheapest writing course I'd found online. 
I suspect I'm not the only aspiring writer who's vomited in their mouth upon discovering the going price of a two day novel writing course is between the range of R5000-R8000. 
I sat many a day, slurping my two minute noodles and rushing to meet freelance deadlines, wondering who the actual fuck had so many thousands of rands to spend on such things. 
Mel didn't ask that of her writers. Her R2500 asking price was within my means (kinda, she let me pay it off in R500 increments over the next few weeks), and I had a feeling that it was 'now or never' (I was 23 at the time – dramatic as ever). 
However, as I sit writing this hungover and smoking cigarettes in my bed, (my dear Pappou is shaking his head at me from beyond the grave, 'That's how people burn themselves alive', he'd tell me, as he lit a Camel and sipped his coffee from an upright position in his armchair), I shouldn't lie. 
In my mind, the reasonably priced writing course had strings attached. 'It's a fucking memoir writing course,' I thought as I sent through my last payment. 
I don't want to write a fucking memoir.
Thought.
I'll go in there and learn as much as I can and will apply these learnings to fiction. 
Think think.
It did not occur to me then that, in reality, I had not tried my hand at fiction since I was ten years old. That I'd been writing non-fiction every week since I traded in my sparkly purple notebook for tipsy, poetic ramblings in my teen years. 
Yet the idea of actually sitting in a room with thirteen other people and sobbing over our lives and trying to turn our chubby, self-indulgent tears into art filled me with dread. 
By the time I arrived on my first day, I had sweated so much that I was offensive to myself. What a goddamn self-indulgent thing I am doing. 
And over the next two days, I did the damn self-indulgent thing. I took Mel's writing prompts and ran with them and read my work aloud and I had a fucking marvelous time. 
The stories about my life that I shared over those two days included: 
My father's insanity 
My mother's insanity
My sister, the scientist
My brother, the opera singer
My red car, 
My Macy Gray. 
I wrote things that were uncomfortable and that I didn't want to write, and after writing them, I sat back and tried to appreciate them as my 'work', and not as my stories. I was adamant that my love for the craft of writing not be overshadowed by the fact that I was writing about my own life so intimately.
I wrote my first book, a memoir, in five and a half months and every single time someone has asked me what the book is about since, I've replied, 'Well, um, it's actually a memoir.' The recipient of this news squints their eyes, mental math crinkling their skin . 'Yeah, I know,' I reply to the words they didn't say, 'I'm only 24, how self-indulgent, right?' 
I think think.
Who the fuck cares about my life?
Who will read this?
I try to override this dangerous think.
I think to think,
'You are writer, this is all you've wanted to do since you were a child.' 
But sometimes, most times,
I still choke on the word 'memoir'. I still feel self-indulgent. I still feel immensely proud of my book as a body of work. 
I feel all of these things in one moment, some weighted more heavily than others in others.
I still choke on it, this thing I've done, this memoir. 
But then I think,
think think,
I could have crafted a character,
with pitch black hair and a honeyed heart.
A villain who speaks so smoothly you welcome him into the parts of yourself that he'll gleefully fuck up, 
A pink panda dancing on a power line,
A Lieutenant named Peach.
Or I could write about the characters that I know, right now, who would have inspired the honeyed heart and given birth to the villain's MO. I could write about the Lieutenant who is genuinely named Peach. 
I think,
I can try my best to be unapologetic that the story I've written happens to be my story.